NT1-3 line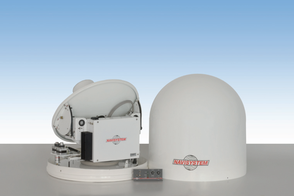 The NT1-3 line was developed specifically for small boats that have limited space available on board and require the connection of up to 3 decoders and the reception of up to three satellites.
The NT1-3 line features satellite antennas with two stabilization axes, three axes with automatic polarizer (standard on the MST 65 NT1-3, and optional on the 55 NT1-3).
Control unit

The Sat 48 control unit can be easily positioned on board thanks to its small size, and allows you to select one of the three stored satellites, check the operational status of the antenna and manually improve the satellite pointing in cases where the signal is low due to weather conditions, any obstacles between the antenna and the satellite or when you are at the satellite coverage limits.
Radome
On request it is possible to customize the color of the radome to match your boat. Just provide the RAL code and the desired customization to receive a quote.
In this way you will receive the antenna ready for installation and without any risk of signal reduction due to unsuitable colors.
Installation
The installation of the antennas is very simple and fast thanks to the "Plug and Play" connectors.
Support
The assistance on our products has been carried out remotely for years, "worldwide". In fact, it is sufficient that an internet connection is present on board, in this way the service technicians, from their headquarters, can reprogram, update the firmware, change satellites or frequencies for tracking anywhere in the world, in a few minutes.
---
The NT1-3 line consists of the following models:
MST 48 NT1-3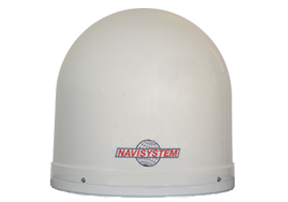 Parable: 48 cm
Stabilization: 2 axes
Radome diameter: 52 cm
Radome height: 55 cm
Weight: 22 kg
Control unit: Sat 48
ACU size: 151x61x51 mm
Power supply: 24V
MST 55 NT1-3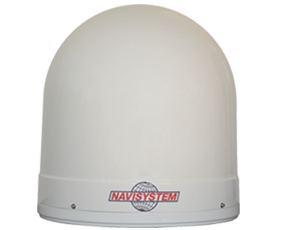 Parable: 55 cm
Stabilization: 2 axes
Radome diameter: 58 cm
Radome height: 65 cm
Weight: 25 kg
Control unit: Sat 48
ACU Dimensions: 151x61x51 mm
Power supply: 24V
MST 65 NT1-3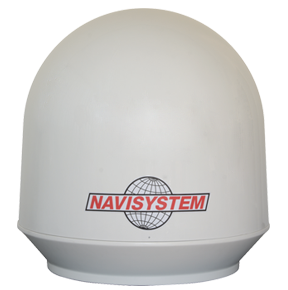 Parable: 65 cm
Stabilization: 2 axes
Radome diameter: 70 cm
Radome height: 80 cm
Weight: 32 kg
Control unit: Sat 48
ACU Dimensions: 151x61x51 mm
Power supply: 24V