SK line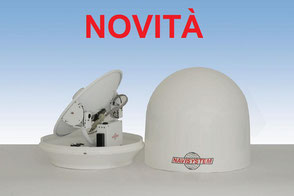 The SK line is dedicated to boats that require maximum ease of installation, the "Plug & Play" connectors in fact allow you to complete the installation in a few minutes, and since no control unit is required, no carpentry work or the passage of further cables.
The system is automatic and manual and can be controlled directly from your Smartphone or Tablet.
Up to 12 satellites of your choice can be stored on the antenna. The stabilization on 2 axes (3 axes with the automatic polarizer), the complete sensors and the aluminum structure give the system solidity, lightness and effectiveness. .
Main features:
Compatible with Sky Q;

Automatic and manual satellite TV antenna with Navisystem "Gyrotrack" system for optimal vision;

Control via Smartphone or Tablet, no control unit needed;

Compatible with SCR or dCSS technology;

12 programmable satellites of your choice;

Compatible with the Digital Terrestrial TV Kit;

High gain dish;

Low noise technology;

Maximum simplicity of installation;

"Plug & Play" connectors;

Compact and light;

Complete sensors: "Gyro Controlled" compass, three gyroscopes, two inclinometers, automatic polarizer, "on board" GPS;

Product completely designed and built in Italy;

Three-year guarantee.
Installation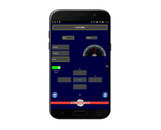 The SK line stands out for its simplicity of installation as it does not require any control unit. The control unit will in fact be your Smartphone or Tablet, from the Navisystem App it will be possible to control the tracking, change satellite and use the manual mode, if necessary.
Example of installation with Sky Q:
Radome


On request it is possible to customize the color of the radome, just provide the RAL code and the desired customization to receive a quote.
In this way you will receive the antenna ready for installation and without any risk of signal reduction due to unsuitable colors.
Optional
Digital Terrestrial Kit with geographic pointing

The SK line consists of the following models:
MST 48 SK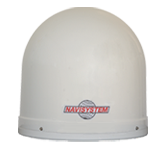 Recommended for boats
from 10 to 15 meters.
MST 55 SK
Recommended for boats
from 13 to 18 meters.
MST 65 SK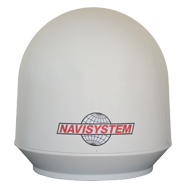 Recommended for boats
from 17 to 25 meters.
MST 75 SK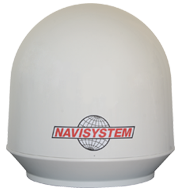 Recommended for boats
from 23 to 30 meters.
MST 85 SK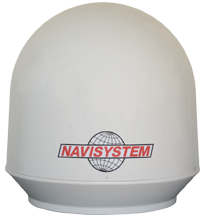 Recommended for boats
from 24 to 35 meters.
MST 95 SK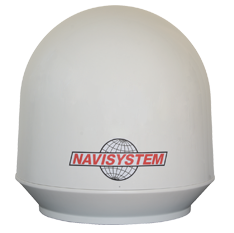 Recommended for boats
from 30 to 40 meters.